It is now WINTER CHA at Anaheim, CA and two of my most favorite digital designers have new paper product lines out! I got this newsletter from Scrapbook.com and I fell in love with the new Fancy Pants' line, made by, of course, Michelle Coleman and Nancie Rowie Janitz.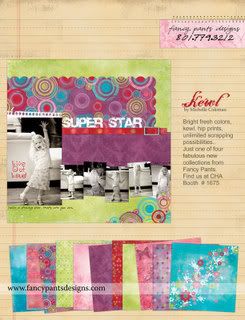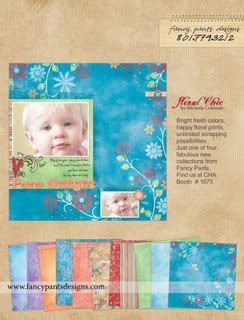 If only I can afford to buy them!!!! In time, I will. In time
For now, Ill just get my high buying their awesome digi-stuff at around 6-8USD a kit
And I can have a mini album from them after
. My wishlist at ScrapArtist is growing by the minute. I need to prepare for the upcoming Muse newsletter so I can get the coupon
. I've been very very good with digi-purchases lately, Im so proud of myself! I just need to print at least 15 layouts at the photo lab and I'm done with my scrapping goals this January!